For decision-makers: shaping future viability and success – inspire and lead with clarity
All companies are facing big CHALLENGES at the moment. In the context of digitization, not only markets but also many other areas of life are changing. This also changes the demands on companies and it is not always easy to keep pace. In addition, many employees cannot foresee their future role in the digital world. Sometimes, they even feel a little lost or get afraid. Since this is harming motivation and performance, answers should be provided quickly.
As a leader or DECISION MAKER, you want to make your company fit for the future and move forward with a clear idea and a viable STRATEGY.
In that sense, I can support you and your company. Together we can develop a clear strategy and be immediately active in the resulting FIELDS OF ACTION. So you will be able to provide your employees and stakeholders a clear idea of the future at all times and can prepare them in the best possible way.
FUTURE VIABILITY can be planned and affects the company as a whole: the processes, the behavior and the organization.
We have to face these upcoming changes and have to take the challenge if we want to be successful in the long term.
I would like to shape the DIGITIZATION and the associated CULTURE in a human way and thus ensure the future viability of companies. What about you?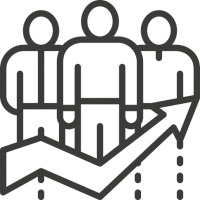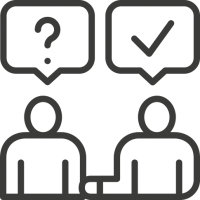 Behavior, culture and leadership in digital times – define and go your own way
Digitization involves many fundamental questions for which a company should find individual answers. In particular, new creative approaches are needed.
In addition to a suitable strategy, a suitable form of management of change is necessary. For the success is therefore not only the preparation, but also the implementation and its "fashion" of utmost importance.
Developing STRATEGY – what do we want to achieve, what is important to us?
From strategy to PROGRAM – how do we put our goals on the road?
Shaping CHANGE CAMPAIGNS – how do we involve/convince people and take them with us
Ask the right questions at the right time and provide challenges: Promote CREATIVITY and AGILITY.