Strategic consulting for the success of your digitization projects
Digitization involves many fundamental questions for which a company should find individual answers. In particular, new creative approaches are needed.
In addition to a suitable strategy, a suitable form of management of change is necessary. For the success is therefore not only the preparation, but also the implementation and its "fashion" of utmost importance.
I offer different consulting services for different project phases – from strategy to sustainable success.
Strategy and project design
In this area, it is a matter of jointly developing suitable STRATEGIES for a future-oriented company or future-oriented processes. This also includes the design of ROADMAPS, measuring systems (KPI) and the development of individual projects. The work takes place in different formats and usually initially in changing teams:
For an excellent strategy different perspectives and forms of agile work should be used and different people and functions should be consulted. These different insights and contributions provide a starting picture and enables the creation of a strategy that really fits the situation.
There is no copy and paste and no nice slides in this phase. Working HANDS-ON is key here – for your needs and for your FUTURE! Get it right the first time and define the path that really suits you and your company!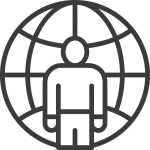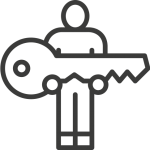 Implementation support and project quality
Any implementation is worthwhile only if a sustainably established better state is achieved. Sometimes it takes a long breath and sometimes a thick coat. The road is definitely long: There are easier and heavier passages and stumbling blocks on every demanding trail. The better we know or can assess the way ahead, the better we can prepare ourselves. We can organize our CAMPAIGNS and projects in a way that we always have enough power and resources in difficult phases. During the implementation, it's not just about smart and flexible PROJECT MANAGEMENT, but also about the consistent communication of CHANGE. Especially in difficult project phases, it is important to solve current problems as well as to keep the goal and the big picture in mind. I am particularly strong and effective when difficulties and problems arise along the way – flexible and creative, communicative, listening and goal-oriented.
This enables sustainable improvements and comprehensive changes. Plan your projects consistently and flexibly, ensure high project quality and sustainable SUCCESS.
Mentoring for project managers
Every project knows ups and downs and as a project leader in everyday life it is not always easy to handle it. Many times a look from the outside, a sparring partner, additional ideas or advice is a great help. Therefore, I offer support in the form of a MENTORING for project leaders, which also includes on-site support. In addition, I also offer individual QUALIFICATION PROGRAMS for junior project managers directly on-the-job. This way, you can simultaneously train your employees and ensure the success of your projects.