Digital Business Excellence – improving efficiency and motivation
Today brings special challenges; both for companies and employees: Many areas are required to deal with extensive changes. Here, not only digitization plays an essential role, but also agility in project management and a future-proof corporate culture are becoming more and more important. All these changes are happening at the same time.
People, culture, processes – these aspects cannot be separated. Genuine sustainable success is achieved in particular when we consciously work in the intersection of these aspects. This is how truly smart processes are created and this is how digital business excellence is born!
Digital technologies now offer a wide range of possibilities here. For example, digital processes can be used not only to simplify processes, but also to make new services or even new business models possible. In addition, the data generated by the processes can be used to gain further insights and opportunities for further development.
Here, both the costs and the resulting benefits must always be in good proportion.
A digital process will work well if it is easy to use and well prepared.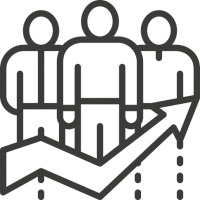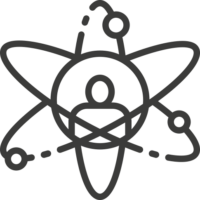 Requirements, Technologies, Implementation Speed
In addition, the implementation and use of the necessary technologies has become much easier in recent years. Where previously many processes, interfaces and workflows had to be laboriously defined and programmed, today low- or no-code apps help to achieve the goal much faster.
To gain more speed here, we should ask ourselves what requirements we should have for processes today and what these then mean for the analysis and design of processes.:
What makes an excellent process today?
What requirements should an excellent process fulfill today?
Can we still analyze processes in the same way as before?
Are we really ready for new processes and technologies?
Do the design principles that have dominated in recent years, such as lean principles, still apply today?
What technologies do we really need and for what purposes do we want to use them?
How do we actually ensure that the processes also reach the people and make their daily work easier?
These are all questions that need to be answered if we want to design processes that are truly excellent and up-to-date.
Would you like to know how to do this? Contact me.
EXAMPLES DIGITAL BUSINESS EXCELLENCE: