The path to the Smart Factory – more than automation and Industry 4.0
When it comes to Smart Factories many people think of automation only and maybe even of a factory without people. That's too short: there is not THE smart factory. A factory can only become truly smart if all solutions also match the processes, batch sizes and products. A lot of analysis has to be done, a clear view on processes is needed and much more to be able to get it right.
Of course, people also play an important role – only when they can use their skills purposefully a real smart factory can be created.
Still, there are some basics that must be in place to become smart. This does include a real-time capability and connected machines and devices or sensors. We also have to know our processes in detail and how quick and robust they are.
When we always know immediately what is really going on, we will be able to react and decide faster and better. In addition, we collect big data which we can use with the help of future-proof technologies such as DIGITAL TWINS, AI and RPA – later, step by step.
Smart Factory – WHAT does that mean for us?
Which purpose has a smart factory for us?
REAL-TIME CAPABILITY and transparency – improve the basis for decision-making.
Develop new ROUTINES and rules – react faster and better, make better decisions.
Making the most of technology and DATA – including automatic recommendations.
Connecting people, functions, and processes in the company in a smart and lean way.
Can DIGITAL TWINS help us?
Do we need AI?
Should we automate decisions?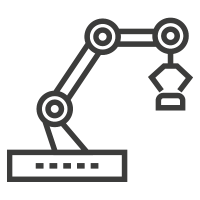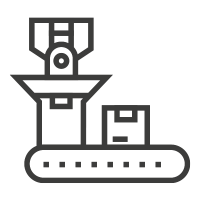 Maturity Level Smart Factory and Industry 4.0
Do you want to know your current state? With a 4-level model, the current maturity level Smart Factory and Industry 4.0 can be determined:
Where are we today?
Which requirements for further steps are fulfilled, which areas need to be improved, which topics need to be addressed?
Which fields of action are important to us? In which order?
How can we define goals and measure our progress?
EXAMPLES INDUSTRY 4.0 AND SMART FACTORY: